2020 Mazda CX-30 Named Crossover of the Year by Popular Mechanics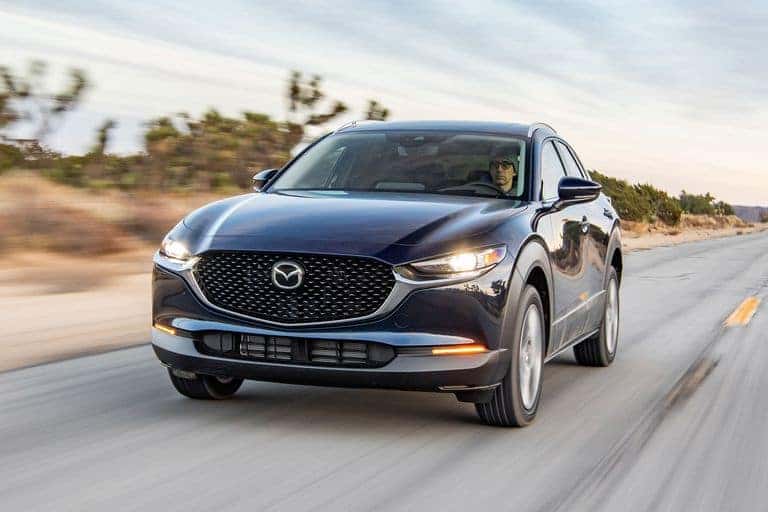 Popular Mechanics has announced their 2020 Automotive Excellence Awards and the Mazda CX-30 was named 2020 Crossover of the Year! Popular Mechanics selected the winners based on their practicality and capability.
"Throughout the year, we got behind the wheels of these crossovers, SUVs, sedans, vans, trucks, wagons, and sports cars, driving them on highways, city streets, and rutted forest roads (where it made sense). We also cross-referenced our experiences in them with data from other expert sources like Car & Driver, and we referred to reliability scores from J.D. Power, Edmunds, and Consumer Reports where they were available."
The 2020 Mazda CX-30 was named Crossover of the Year thanks to its dependability, smart engineering, and great value. The interior is packed with premium materials on the seats, steering wheel and doors that gives the cabin a luxurious feel.
The main goal for the interior cabin was to create an interior space that can seat four adults comfortably. The front and rear seats are designed to create a comfortable distance between occupants. It is also the perfect distance to allow front seat passengers to easily communicate with the passengers in the second row.
Its sleek and bold exterior design creates a powerful stance that accents the width of the vehicle. The blacked out lower region of the CX-30 makes the vehicle appear more coupe-like and speaks to the power and stability of the lower body of the SUV.
Editors also raved about the CX-30's responsive and crisp handling, its high-quality sound system, the many standard safety features, and the easy access control panel for the infotainment system.
Click here to view the full list of winners!