2021 Mazda3 2.5 Turbo | Full Reveal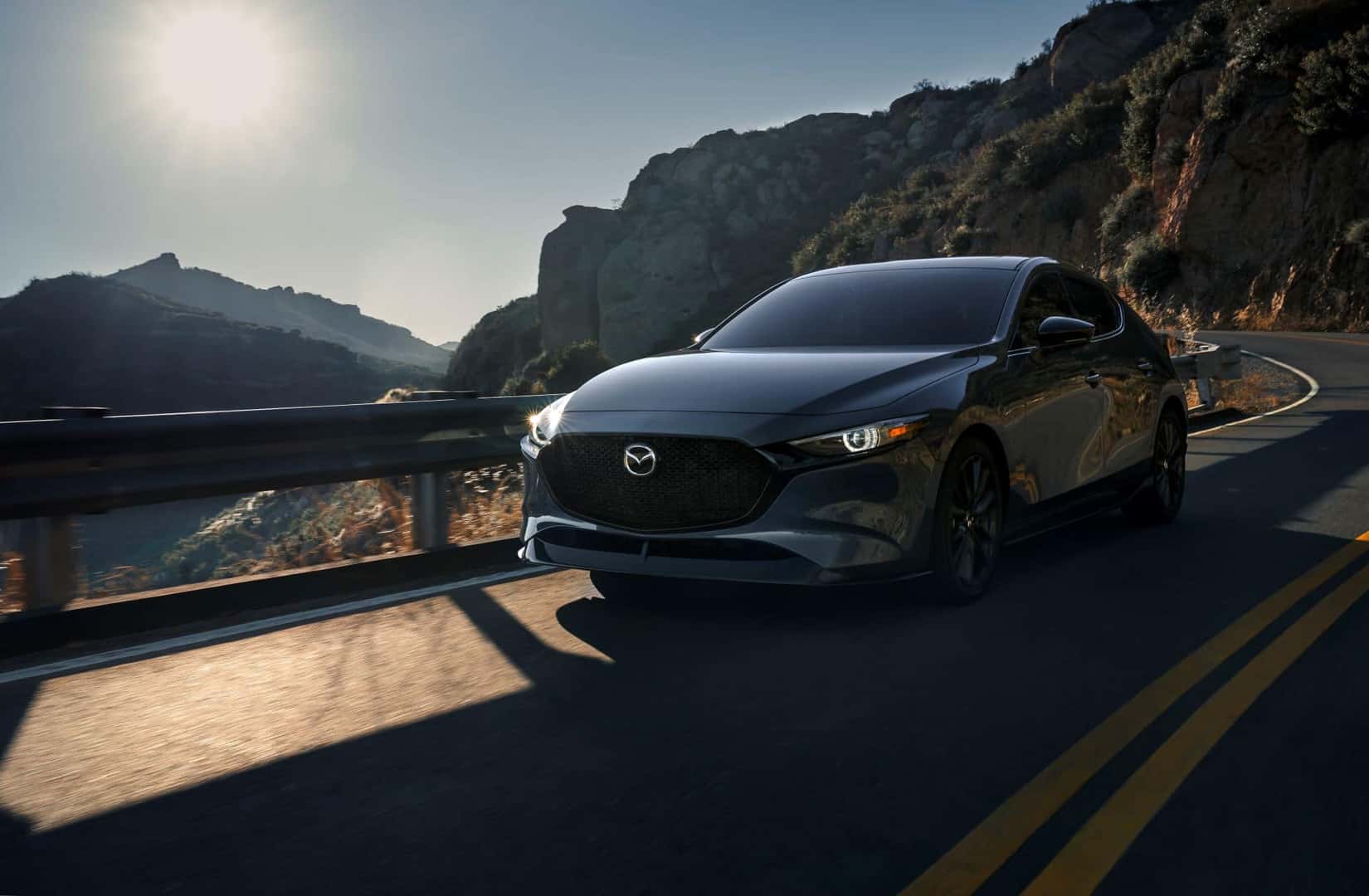 The 2021 Mazda3 2.5 Turbo, generated excitement with owners and fans when it was announced in July. Mazda North American Operations (MNAO) today shares the first full look at the 2021 Mazda3 2.5 Turbo hatchback with a launch video and image gallery.
The stylish Mazda3 2.5 Turbo is equipped with an impressive engine capable of delivering 227 horsepower and 310 lb-ft of torque on regular fuel and standard i-Activ all-wheel drive system.
The Mazda3 2.5 Turbo hatchback with Premium Plus package shown in the launch film is equipped with the available Aero Kit that builds on its award-winning design by adding a more aggressive feel.
The turbo hatchback offers two Aero Kit options. With the Premium Plus package, the front air dam and rear roof spoiler come standard, and the upgraded Aero Kit includes a rear diffuser and side sill extensions.
Additionally, all four aerodynamic accessories can be equipped on the standard Mazda3 2.5 Turbo hatchback with its own Aero Kit option. New BBS 18-inch gloss black forged wheels are available on all Mazda3 models.
With many options available to those interested in the 2021 Mazda3, every fan can find the ideal hatchback or sedan that best fits their lifestyle.