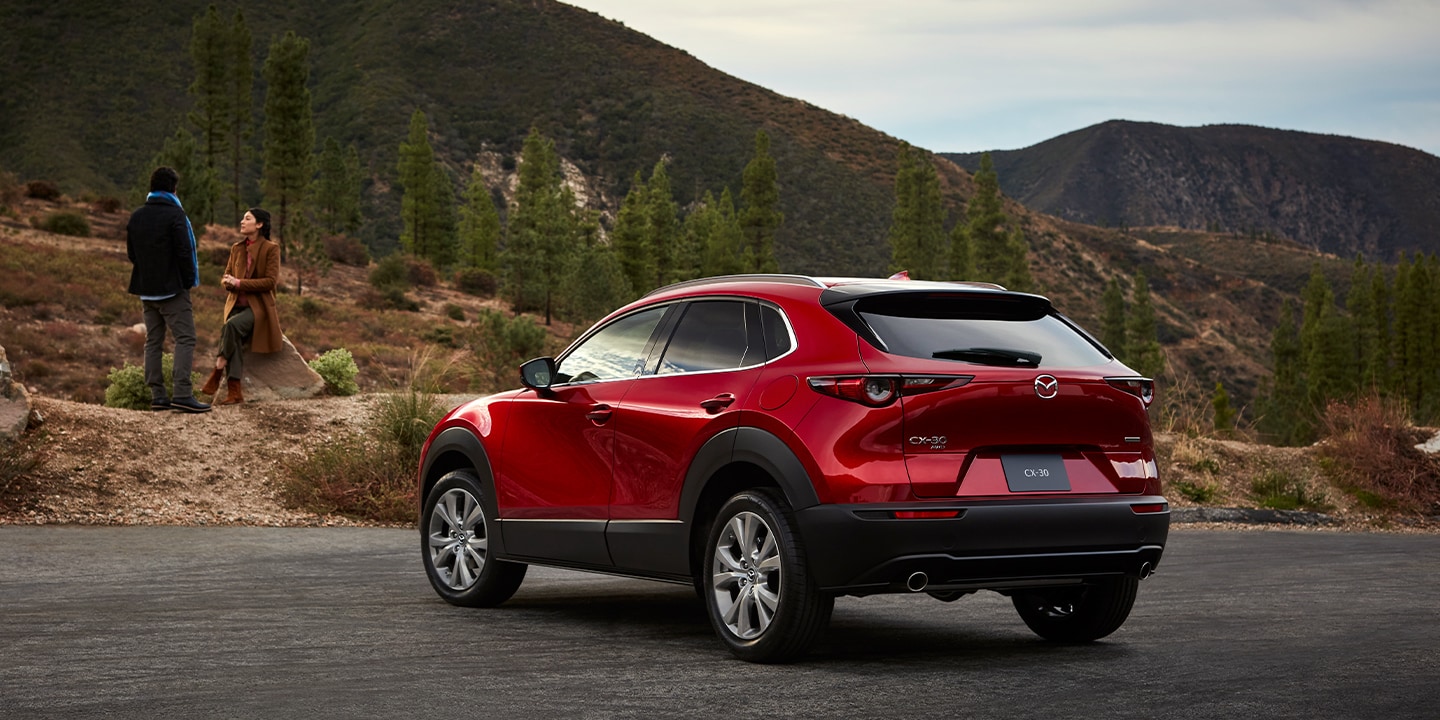 The interior of the first-ever Mazda CX-30 crossover SUV is built around a human-centric cockpit, designed to enhance the sense of oneness between car and driver that defines Mazda's Jinba-Ittai philosophy. Translated, Jinba-Ittai means 'the rider and horse as one,'" explained Hiroyuki Matsumoto, executive officer at Mazda. "Without any context, this might bring to mind images of an equestrian running laps around a track or even along a rugged mountain path. However, the Mazda definition of Jinba-Ittai centers around our desire to provide our customers with a safe and stress-free driving experience. As long as humans are steering cars, the Mazda ideal car is one that provides a sense of oneness between car and driver so that the car feels like an extension of your own body."
With its carefully designed driving position, visibility, and operability, the Mazda CX-30 crossover SUV features five key benefits to help bring Mazdas safety and peace of mind philosophy to life.
Comfort and Seating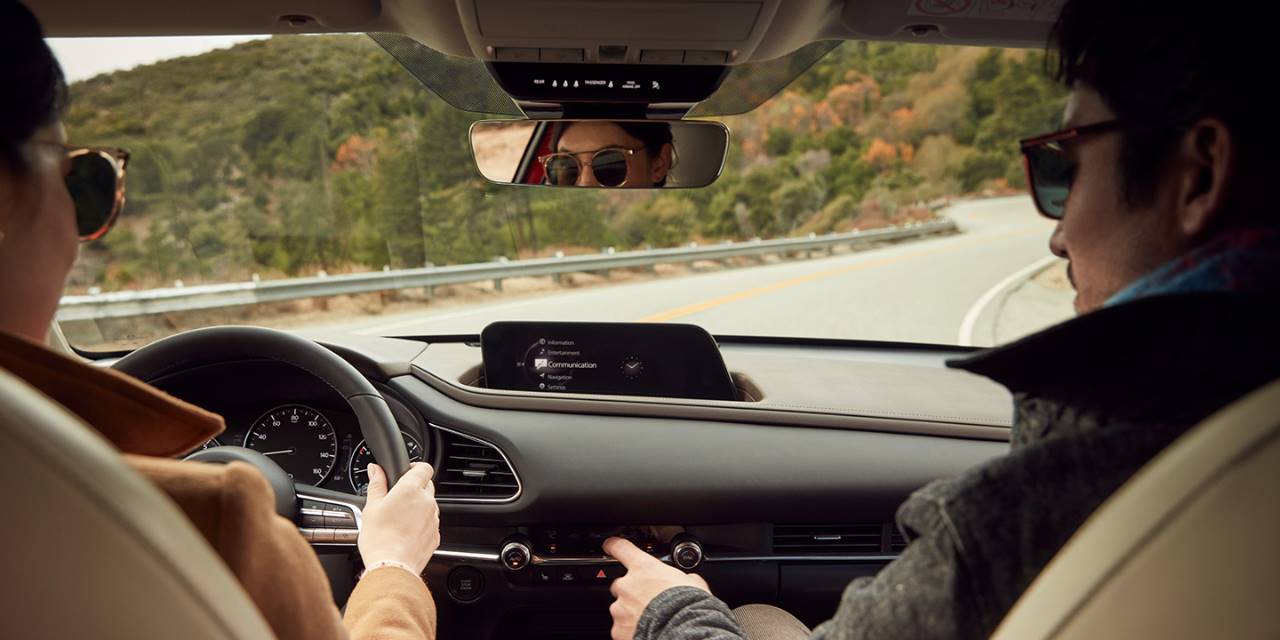 Mazda has designed a new seating set up that helps support the drivers back, pelvis, and thighs so that the controls*** can be easily reached without moving the back or shoulders away from the seat. This keeps the drivers spine in its natural position which in turn, stabilizes the drivers head reducing body fatigue when driving.
High Line of Sight
The CX-30's increased ground clearance places the drivers eyes higher than the level of most surrounding traffic.This helps the driver to accurately perceive the dimensions of the vehicle they are operating and clearly see other vehicles around them all while remaining in a natural seating position.
Visibility
The CX-30 also features a large windshield with slim pillar roof which gives the driver a clear view of what is in front of them.Drivers can also get a wide peripheral view of people or cars approaching from the sides thanks to the design of the side windows and external mirrors. The windows and canted roof support pillars to the rear provide improved diagonal rear visibility for lane changes and tight parking maneuvers.
Human-Machine Interface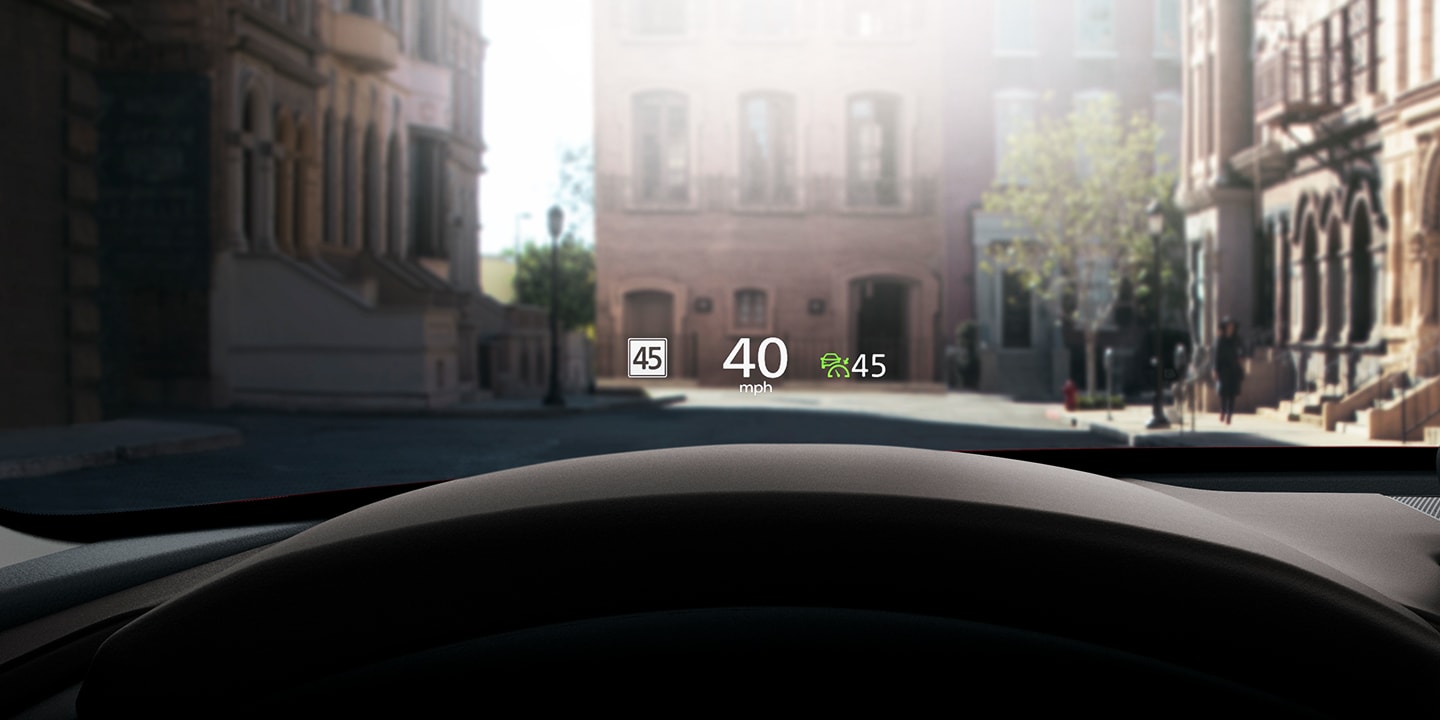 The controls in the CX-30 are all designed so that the driver can operate them without taking their eyes or attention off of the road. The optional Active Driving Display projects critical information onto the windshield, leaving less important data to be shown in the gauge area. The center screen is located high in the dashboard inside the drivers natural field of vision.
Active Safety features
Along with the previously mentioned features, the CX-30 also offers advanced i-Activsense technology created to enhance the driver and make them feel more connected to their vehicle. The CX-30 comes standard with Mazda's Smart Brake, Blind Spot Monitoring (BSM), and Lane Departure Warning Systems, and Mazda Radar Cruise Control (MRCC).