Mazda Tops Consumer Reports' Annual Ranking of Most Reliable Automotive Brands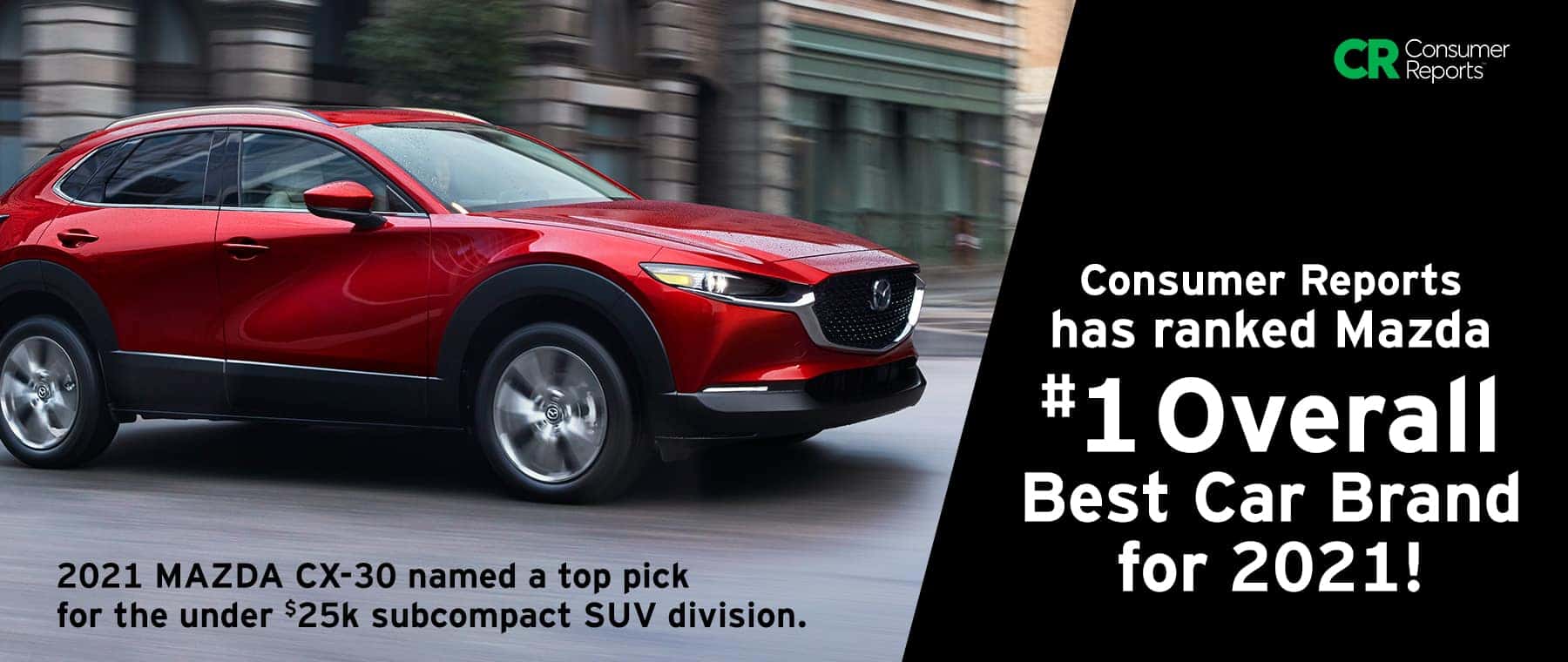 Consumer Reports announced its annual 'Which Car Brands Make the Best Vehicles' rankings and Mazda was ranked number one overall for the first time ever, moving up three spots compared to last year!
Consumer Reports compiles this list by looking at the Overall Score for each model, which factors in road-test performance, predicted reliability, owner satisfaction, and safety. The average of all of those scores creates the brands Overall Score.
Consumer Reports tested 7 different Mazda models and all 7 models were recommended by testers and the brand received an overall score of 80.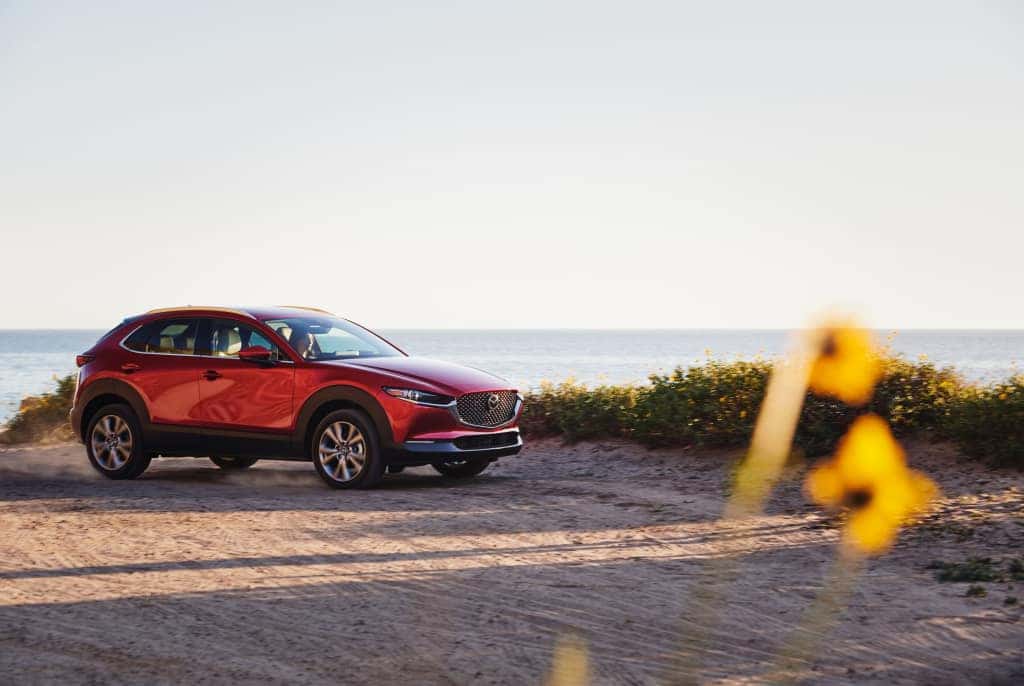 Additionally, the Mazda CX-30 was named a Consumer Reports Top Pick for Under $25K in the Subcompact SUV category. The main feature that helped the CX-30 win this award was the winning combination of key standard safety equipment and its, "much-better-than-average predicted reliability."
The CX-30 is designed to inspire creativity. The crossovers proportions give it the freedom to go anywhere, keeping up any active lifestyle, expected to go on sale next month.