Mazda's Approach to Electrification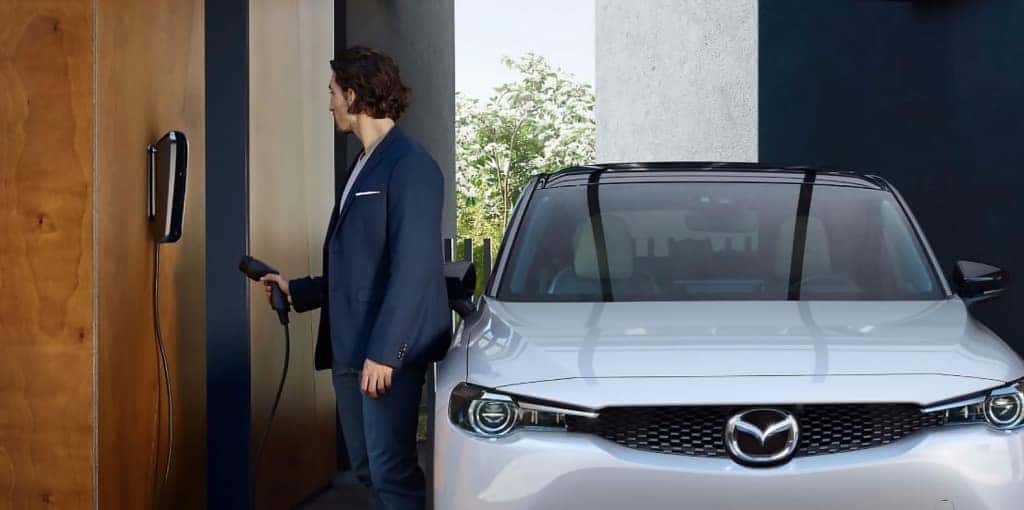 Mazda is known for excellent driving dynamics. When creating the brand's first electric vehicle, those intentionally designed subtleties and sense of connectedness needed to come through just as strong.
The Mazda MX-30 EV brings together Mazda's electrification technology and a joyful driving experience. The MX-30 is currently only available in California, but Mazda has plans for the electric future.
What is a BEV?
BEV stands for Battery Electric Vehicle. This means that the vehicle only runs on an electric charge and does not use gasoline.
Without gasoline or a traditional combustion engine, a BEV is propelled purely by an electric charge. The electric motor is the only thing that powers the wheels.
Running Out Of Battery Power
Just like running low on gas, running low on charge means a trip to the a charger. The amount of time it takes a BEV to charge will vary based on the type of charger being used. Based on the kilowatt output, there are three levels of chargers. In general conditions, the Mazda MX-30 EV can go from 20% to 80% on a:
Level 3 DC charger (50kW) in 36 minutes. Found at some public charging stations, this is typically referred to as a "fast charger."
Level 2 AC charger (240 V) in 2 hours and 50 minutes. Common in homes, workplaces and public charging stations, this requires a charging unit installation.
Level 1 AC charger (120 V) in 13 hours and 40 minutes. This is a typical AC outlet found in your home.
What Makes Mazda's BEV Unique?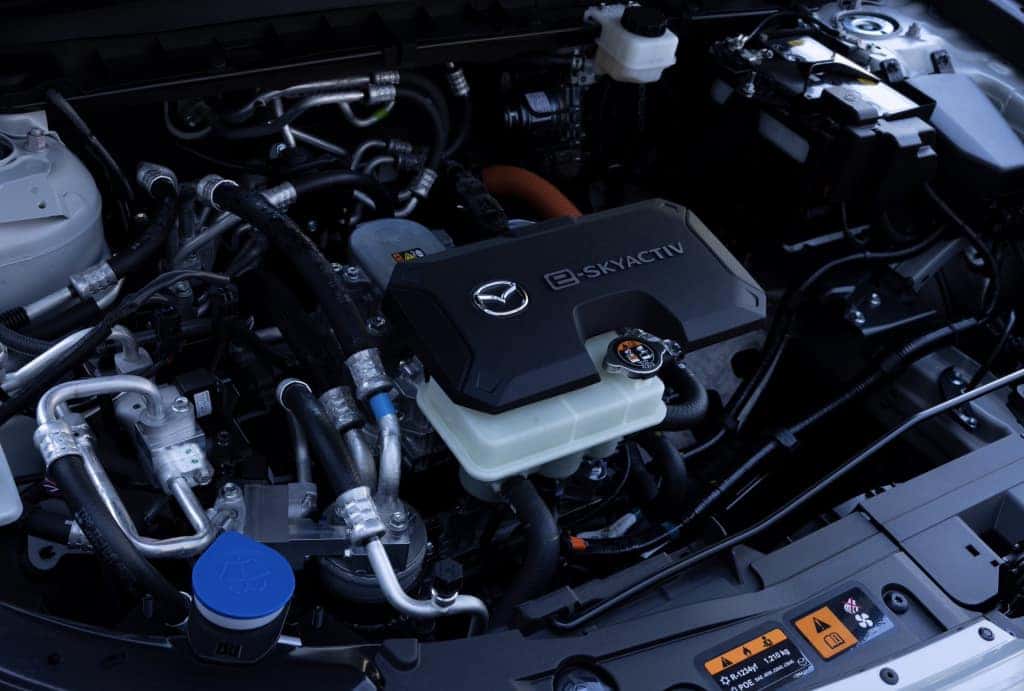 There are three key things that make Mazda's BEV technology stand out.
Linear power delivery. Mazda's BEV technology is designed to feel natural and intuitive to the first-time EV buyer. It balances response and controllability, offering a smooth, consistent drive.
Great driving dynamics. Handling is made better thanks to an expertly designed combination of elements. The tire load distribution (40% to the front and 60% to the rear), a 2.1" lower center of gravity and the increased stiffness of an EV all work together to create better handling.
Electric G-Vectoring Control Plus. Or e-GVC Plus, further matches the driver's intentions when steering due to the near instant response of the electric motor, which enhances the consistency, response time, and precision of the traditional system to provide an even more natural handling experience.
The Future of Mazda Electric Vehicles
More electric options are on the way. Globally, Mazda will introduce 13 new electrified models between 2022 and 2025. This includes five hybrid electric vehicles, five plug-in hybrid electric vehicles, and three electric vehicles. By 2030, 100% of Mazda products will be electrified and pure-electric vehicles will account for at least 25% of the lineup.